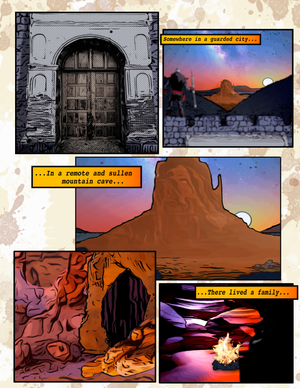 During his high school years J attended Douglas Anderson School of the Arts in Jacksonville, FL, where he studied many styles of music, from rock, blues, and jazz to flamenco and classical.
His studies there culminated in writing and performing his own scholarship-winning senior recital piece for solo classical guitar and composing the 1st movement of a symphony at age 18. 
After high school, J studied guitar and composition under world-class teachers at Berklee College of Music in Boston, MA, where he further honed his writing and playing skills, with a focus on jazz and rock performance and film music studies. 
J has since written, arranged, and performed numerous pieces for solo guitar and orchestra, written music for an audio book, toured in a regional country/rock band, produced an animated music video ("Still Believe" 2020), built his own guitar and electric 3-stringed "cello", and invented his own hybrid custom guitar strings that he uses on his guitars. 
J currently does improvised, multi-instrumental looping sets on his Twitch stream, and is releasing live-performance videos of singles he's creating from his current looping project, shot off-grid in idyllic locales.